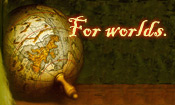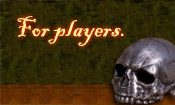 General: NWNX: Neverwinter Nights Extender
Posted: Themicles @ Wed Dec 31, 1969 7:33 pm
What is NWNX2?
In the simplest terms, NWNX2 is a program that allows a developer to pass data between a running NWN server and a database. You can read from or write to both the NWN server and your database. Database connectivity can use ODBC which theoretically will allow a developer to use any ODBC capable database (MySQL, SQL Server, SAPDB, PostgreSQL, Oracle, Access, etc.) to store persistent data. It can also connect directly to MySQL, and the included SQLite. NWNX2 also has a plugin framework to allow for many more types of interaction with the NWServer, that were once impossible. This is ideal for creating Persistent Worlds (PW) within Neverwinter Nights.
Key features:
Starts your NWN server and loads the module of your choosing
Keeps log files of activity
Rotates log files
Restarts your NWN server in event of a server outage
Has many plugins available for many more advanced tasks
Runs on Windows 2000, XP, 95, 98 and Me
Released under the General Public License (GPL)
What is APS?
APS is a set of scripts written for Neverwinter Nights that work with NWNX to make persistence in a game module easy and predictable. At the heart of the APS is an include file that contains a number of functions for governing persistence. These functions can be used as is in your game module or changed to suit your needs. In short, APS is the logic that tells NWNX what to do with the database and how to do it. This frees up the developer to concentrate on coding persistency into their game modules rather than worry about how to interact with NWNX and the database directly.

( Top )