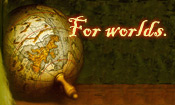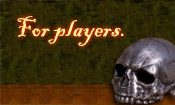 General: Downloads
Posted: Themicles @ Wed May 18, 2011 3:42 am
IMPORTANT INFORMATION:


The hakpaks below are required for ALL CoPaP worlds. However, there may be additional hakpaks for each world you wish to connect to. Therefore, before attempting a connection to a CoPaP world, you are strongly encouraged to go to their website and make sure you have any additional files needed to play on that server!

Notes:
Many thanks to Jordicus for having hosted a lot of our files at Epignosis and to HarveyH for having hosted many files over at his web presence. They have both been great assets to the community. You will need a program called WinRAR to decompress files that end in the .rar extension. WinRAR is available for free at Win-Rar.com.



Community Expansion Pack (CEP) is NO LONGER required for all servers




CoPaP Haks: Required for all servers
The CoPaP Hakpak set is required to play on all CoPaP worlds. It contains files that define everything from available appearances, and spells, to custom races, and abilities. Place the copap*.hak files in your NWN hak directory after extracting.





CoPaP TLK: Required for all servers
The CoPaP TLK is a required file to play on all CoPaP worlds. It contains strings and dialogue common to CoPaP. Place the copaptlk_*.tlk in your NWN tlk directory after extracting.
Version 4.9
Do *not* remove the .tlk file in your main NWN directory!
copaptlk_4_9.tlk (106 KB) | Main | Alternate |
( Top )